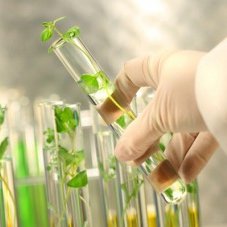 The credo of Aura Medical Clinic has always been to investigate and subsequently perform modern, progressive and as naturalnatural medical methods as possible which prove the respect to a human being. Naturally, our ideas resulted into a vast exploration of the trends in regenerative medicine of the American continent. Cooperation with these leading and renowned experts didn´t take long to wait, so we progressed a big step in the field of ​​restorative medicine.
What is bioidentical hormone regenerative medicine?
The therapeutic concept of the bioidentical hormone regenerative medicine (the BHRM) is based on the lifelong work of Professor Sergey A. Dzugan, a native Ukrainian heart surgeon, now a leading specialist in the field of anti-aging in the United States of America.

Dr. Dzugan,M.D. finalized this approach (called Dzugan principle) and identified the essential, bioidentical hormones, vitamins and nutritional supplements because bioidentical = natural hormones are safe and highly effective.

Every year, our body produces less and less hormones. The physiological fluctuations in hormone levels, especially steroids, occur between the thirtieth and fortieth year of life. Unfortunately, this process is even accelerated by everyday stress, one-sided, unbalanced and nutritionally deprived diet. This results is an imbalance of chemical composition - secretions of endocrine glands of the humoral system. This imbalance is then expressed as a range of symptoms such as insomnia (sleeplessness), migraine, atherosclerosis, depression, menopausal symptoms, erectile dysfunction, lupus, macular degeneration, hair loss, but also alcoholism and many other symptoms that seem to appear as completely other diseases.
Our BHRM programme is a holistic therapy and includes all basal steroids: pregnenolone, DHEA, triestrogene, progesterone, testosterone, as well as other hormones of the hypothalamus - pituitary - thyroid gland - the adrenal glands - ovaries / or testicles in men axis, namely cortisol, T3, T4 , ACTH, LH, FSH. Based on your medical history, blood tests or testing of homeostasis through bioresonance, we individually evaluate your results with you and design a treatment plan containing bioidentical hormones, herbs and specially prepared nutrition supplements. This means that the hormones we use in the regeneration program are biochemically identical to those naturally produced by your body. Individual hormones interact (multiply bioidentical hormone effect).
If we change the level of a chemical substance, the level of the other is also influenced. The aim of this new treatment principle is to regain a balance of all hormones. Once the "restoration" of hormonal balance is reached, we can also identify the causes of other diseases or conditions. Subsequently, we can eliminatenot only symptoms but also their cause.
Now you have at least some idea of ​​what is bioidentical hormone regenerative medicine. We can change your perspective on today's conventional treatment of a patient, change your perspective on why conventional medicine, in many cases, can´t treat effectively, but also can´t cure many of the most common diseases afflicting human beings.