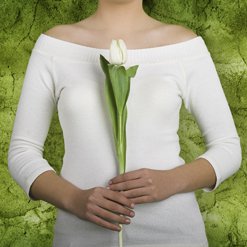 Convalescence, recondition, healthy lifestyle and nutrition counseling at Aura Medical Clinic. Do overweight, obesity, high cholesterol, back pain, joint pain or stress bother you? Excessive fatigue, dark circles under the eyes, rapidly aging skin? Do you want to keep the result of aesthetic surgery as long as? Do you experience frustration that your body will never change? At Aura Medical Clinic, we have opened a clinic for convalescence and healthy diet, which will efficiently help you solve these problems.
How do your troubles develop?
We can see that we are subtly gaining pounds and that we have we ignored the situation for a long time
We eat irregularly, with improper composition of the diet, at the wrong time.
We have repeatedly failed to adhere to a diet to reduce weight or to provide enough physical activity, leading to resignations.
We are exposed to excessive stress and hectic lifestyle, our bodies are not able to offset this burden with optimized diet.
We forget that any aesthetic surgery is not eternal, and we must indulge the follow-up care after treatment by a plastic surgeon.
Why is reading book on nutrition or watching exercise programs not enough?
Just because everyone's body is different, has different needs and demands and requires different pulses to get into a harmonious state. There is no universal diet or exercise program of general applicability, which would allow us to ensure this harmony. The aim of our clinic is to help you achieve the optimum physical and mental condition through a change in the diet and exercising habits
What problems can we help you solve?
Overweight, obesity, poor eating habits

need to follow the dietary regimen in diseases such as diabetes, malabsorption syndrome, food allergies, hypoglycemia, high cholesterol and etc.

Troublesome shaping of certain body parts

cellulitis

problematic skin, small skin defects, brittle nails and hair

premenstrual problems or painful menstruation

long-term back pain, stiff neck, feeling of heavy legs

Long-term fatigue and stress
How do we solve your problems?
We will cary out a detailed analysis of your diet and eating habits and tailor them to your individual needs
We will create a diet plan to meet the demands of your health problems

We will systematically work with you to remove specific eating habits (overeating, addiction to sweet food before bedtime, etc.)

We will teach you to watch the glycemic index of foods and when choosing

We will teach you special exercises to shape the problem areas, habilitation exercises for back pain and you can try balance exercises.

We will create a plan of physical activities for your home environment and we do not condition the result of your efforts with regular visits to the fitness or other sports facilities.

We will teach you exercises to strengthen muscle corset

We will change the proportion between your muscle and adipose tissue.

We will teach you the correct posture

We can help make sense of the food supplements on the market and choose the best one for you.

We will recommend best practices to promote and maintain the aesthetic outcome of surgery
What is the course of solution to your problems? 
Just a single visit or do you need repetitive consultations?
The need to revisit the nutrition and reconditioning clinic is always individual and depends on the particular problem faced. Someone can visit the clinic just once to obtain necessary information or to try a particular set of exercises, others need a long-term help. Especially for people who suffer from overweight and obesity, regular consultations are suitable which can help to analyze your current diet and help with correction of its shortcomings.